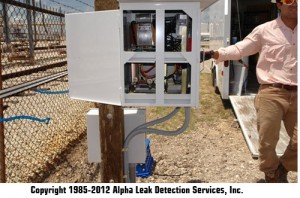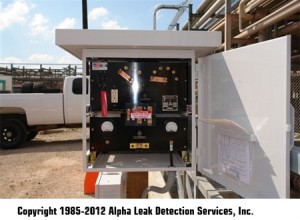 Impressed Current Cathodic Protection (ICCP) systems are known to many as the most widespread form of cathodic protection for pipelines.  An impressed current system consists of an external power source (rectifier) and anodes (ground bed). Rectifiers have a vast array of other options, most commonly in the following areas such as:
Enclosure type
Cooling Type
Control Type
Rectifying Element
Circuit Type
A/C Input
D/C Volts
D/C Amperes
and many more.
Additionally, Alpha understands the maintenance and documentation required for cathodic protection systems and can provide scheduled bi-monthly rectifier readings for industrial facilities, tank farms and pipelines.
Click here to discuss your needs with a qualified Alpha associate.