The Close Interval Potential Survey (CIPS) technique is targeted at assessing the cathodic protection effectiveness over the entire length of the pipeline. Cathodically protected pipelines are equipped with permanent test stations where electronic leads are attached to the pipeline to measure the pipe-to-soil potential. This potential should be sufficiently cathodic to ensure adequate corrosion protection. An OQ and NACE qualified technician will obtain the direct current pipe-to-electrolyte potentials at consistent intervals to evaluate the CP of the pipelines.
To achieve accurate potentials, the technician establishes an electrical connection to the pipeline by means of a trailing wire connected to test stations. The coated copper wire unwinds from a spool as the operator walks the length of the pipeline the pipeline potential is measured with a set of reference electrodes at ground level, positioned directly over the pipeline at intervals of every 3 – 5 ft. While simultaneously collecting GPS data and potential data, our data loggers create accurate reference points to find true pipe-to-soil potential.
Using current industry leading hardware and software ensures:
the correct survey mode is selected and
accurate and precise readings are obtained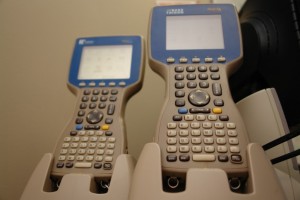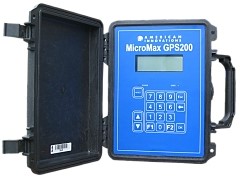 Alpha has performed surveys in:
Swamps of Louisiana
Rolling hills of Wyoming
Petrochemical Plants
Airports / Seaports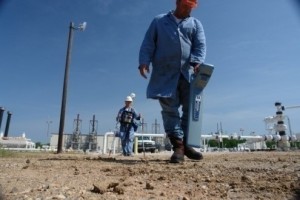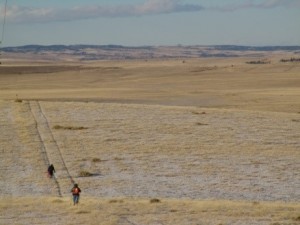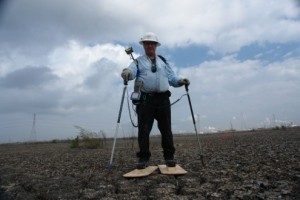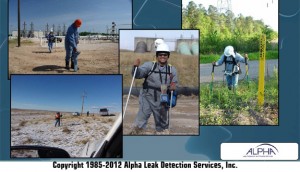 Click here to discuss your needs with a qualified Alpha associate.